Well Drilling Contractor in Hyderabad
Few times we have to penetrate up to 2000 feet profundity to get the water in Hyderabad and surroundings. A large portion of the territories in twin urban communities need higher profundity Borewells to get the great nature of drinking water with our borewell drillers.
Best Drillers with Best Quality Output
This company is run by well-experienced people since 2004. SSV Borewells is in the drilling business for the last 14 years. SSV Drillers has completed thousands of borewells for domestic, industrial, and agriculture requirements in and around Hyderabad and Telangana to get top quality water resources for our clients.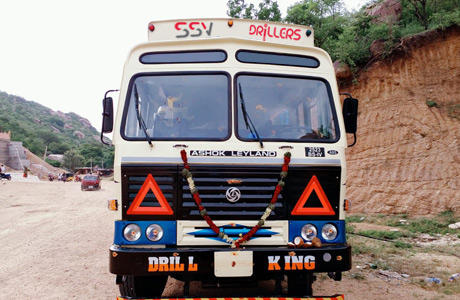 Water Pumps
Not only Drilling Services we also provide complete installation of water pump including the electrical works, helping you with the Common shortcomings in the design, construction, and management of Borewells.
Proper care and maintenance of water sources are key to protecting the water supply. An effective monitoring practice will identify changes in water levels and water quality before they become serious problems. Regular, systematic inspections and treatment of problems will help increase the life of borewell. The important step in preventative maintenance of borewell is taking regular Water level and
Water quality measurements